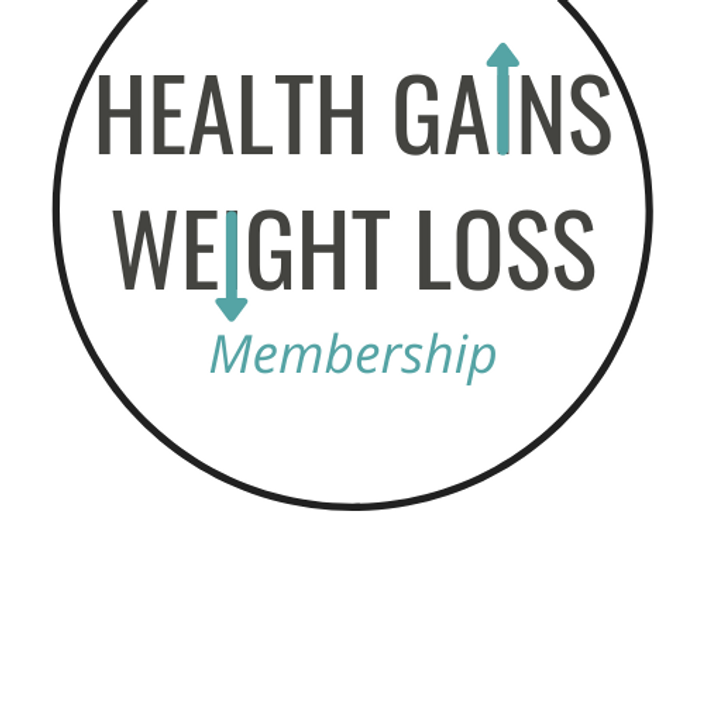 Health Gains Weight Loss Membership
Accountability, Support, and Coaching for a Healthier You!
Watch Promo
Are you ready to make a change to your health and weight?
Are you ready to feel better in your body?
Do you know what you "should" be doing but just can't seem to do it?
Have you tried all the diets and programs without success?
You haven't failed on these programs. They have failed you.
The reason that these programs haven't worked is that they teach you the behaviors. They teach you to eat different foods or to do a certain set of exercises. Teaching only behaviors won't work, because you are missing the important stuff that precedes our behavior. Those things are our beliefs, thoughts, and emotions. Until we understand those things, making a sustainable change in our behavior (e.g., eating differently or exercising) isn't likely.

If you've read all the books and tried the programs but your health and weight still aren't where you want them to be, the Health Gains Membership is for you!
This program guides you through the motivation, thought, and beliefs that underlie your unhealthy behaviors. Once you understand that, you can make changes to improve the way you think and feel and then that makes behavior change do-able. Research indicates that we are most likely to improve health and lose weight when we have the knowledge, support, and accountability.
This program provides each of those.

1. Knowledge - Each month we will cover a different health topic. Example topics include:
sleep

exercise and activity

self-talk

hobbies and fun

healthy fats

relationships

hormones and weight
We provide a variety of resources to teach ideas and help you implement them including:
podcasts

relevant articles and scientific studies

book excerpts

videos

worksheets

helpful handouts
2. Support - We host TWO LIVE COACHING CALLS per month. These calls are your opportunity to get live coaching. The calls will be led by either Dr. Donahue or Dr. Pashby, and we may invite other experts to join a call from time to time based on participant interest. During these calls, you harness our 25+ years of experience working with clients just like you to help you identify and changes barriers, answer questions specific to your situation, make real changes, and get support from other people just like you. You can join these calls using audio or video.
3. Accountability - During each call, after we've worked through a realistic, logical next step for you, you can commit to taking that next step. We'll follow up with you on the next call to see how it went and brainstorm any barriers you encountered along the way.
The resources and support in this course will help you to make real, lasting changes to improve you health, weight, and mood. We've helped hundreds of people just like you make changes to their health and weight using tools and methods just like this. You can make those changes, too.

AND, did you know that many HSA and FSAs cover weight loss products and memberships? We encourage you to talk to your insurance company, FSA/HSA provider, or talk to your doctor to see if your benefits will cover this membership!

Your Instructor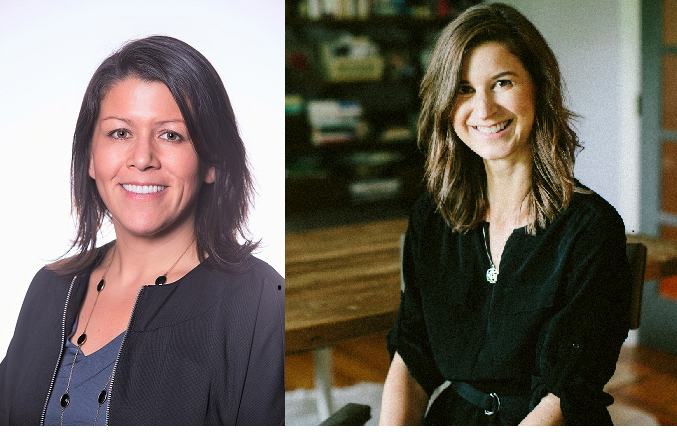 Dr. Robyn Pashby is a licensed clinical health psychologist who specializes in the psychological and behavioral treatment of obesity, binge eating disorder, and other chronic health conditions. In her clinical work, Dr. Pashby has been studying the biological and psychological impact of stress on behavior and on weight for over a decade. She has worked with hundreds of clients in both individual and group sessions to manage anxiety, improve sleep, lose weight, and generally feel healthier. Dr. Pashby has authored or co-authored numerous publications including peer-reviewed scientific articles, book chapters, and blog posts. She has extensive training in Cognitive Behavioral Therapy and Interpersonal Psychotherapy. She lives in Washington DC with her husband and daughter and their dog. You can find out more about Dr. Pashby at her website: www.dchealthpsychology.com or reach her directly at [email protected]
---
Dr. Kelly Forys Donahue is a clinical health psychologist and change coach in practice for over 12 years specializing in the treatment of anxiety, depression, obesity, and chronic health conditions. She is passionate about teaching and empowering others to make small changes in their thinking and behaviors to create big improvements in their health and life. Her book Everyday Self-Care: Your Proven, Holistic Guide to Feeling Better outlines her best strategies for improving health. She enjoys working with clients in an individual and group setting in person and virtually via telephone and video conference. Dr. Donahue lives in Frederick, MD with her husband and son. You can find out more about Dr. Donahue at www.kellydonahuephd.com or reach her directly at [email protected]

Course Curriculum
Welcome!
Available in days
days after you enroll
Part 1: Sleep and Weight
Available in days
days after you enroll
Part 2: Sleep and Weight
Available in days
days after you enroll
Frequently Asked Questions
When does the course start and finish?
The course starts now and never ends! Each month, you'll get two live, educational group coaching calls led by experts in the field of weight and health, along with weekly health-related information you can use in your own life.
What if I am unhappy with the course?
We would never want you to be unhappy! If you are unsatisfied with your purchase, contact us in the first 30 days and we will give you a full refund.
Do I have to commit to a certain number of months?
We like our members to get the best experience possible. Committing to yourself for at least three months provides the opportunity to benefit from the information, support, and coaching. This membership starts with a 3 month commitment and then after that, your membership will be on a month to month basis.
Is this course a good replacement for therapy for mental health issues?
No. We are psychologists and health coaches but the work we do in the Health Gains Membership Program is not therapy. We work with you to problem solve, trouble shoot and set goals, but we do not diagnose or treat mental health conditions. If you are interested in therapy or mental health services, please visit our websites directly at www.dchealthpsychology.com or www.kellydonahuephd.com to inquire.
Will my insurance company cover the cost of this membership?
Many HSA and FSAs cover weight loss products and memberships. We encourage you to talk to your insurance company, FSA/HSA provider, or talk to your doctor to see if your benefits will cover this membership!
This is your time invest in yourself. This is your time to improve your health. This is your time to lose the weight.
We are passionate about health and wellness, and we are passionate about teaching and empowering others. For the cost of two meals out, you can become part of a community of like-minded people with two kind, down-to-earth, experienced coaches as your guides.